The Kyoto Bamboo Forest is very popular with visitors, so why not take a walk along the beautiful bamboo paths of Arashiyama?
Visit famous shrines and temples while immersed in nature. The route also has plenty of dining opportunities.

This route is bursting with bamboo, not least the Kyoto Bamboo Forest. The day includes the Bamboo Temple, yudofu, Kyoto-style sweets, as well as a shrine for good fortune in marriage. We enter Kyoto via the tram, and finish with earthy local food in Kyoto's kitchen! You could add to the fun by renting a cycle or rickshaw.
Approx. 43 min by Limited Express from Hankyu Osaka-umeda Station to Kami-Katsura Station
9:30

A site of natural energy.
Recharge your mind and body with the spirit of bamboo.

Zijo-in Temple (Bamboo Temple)

Jizo-in Temple conveys the various moods of nature all year round. The highlight is undoubtedly the bamboo forest covering the grounds, which earns it the alternative name the Bamboo Temple. Underfoot is a beautiful carpet of green moss. The area is certainly a site of natural energy. Just standing here a short while heals the mind and body. The bodhisattva is Kshitigarbha, dedicated to long life and safe childbirth. Visit early in the morning to refresh yourself at the start of your Arashiyama walk, as though cleansing the soul on the path to Nirvana. You'll be guaranteed a good feeling all day.

23 Yamadakitanocho, Nishikyo Ward, Kyoto. Approx. 12 min on foot from Hankyu Kami-Katsura Station

9:00 to 16:30

None

Free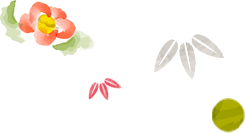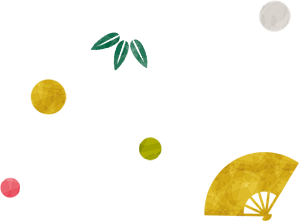 15 min on foot

10:30

Lend an ear to the preachings,
and be healed by the chirp of crickets.

Kegonji and Suzumushi-dera Temples, Myotokusan

Suzumushi-dera Temple has a broad popularity amongst men and women, young and old. The Chief Priest, Assistant Priest and monks give daily talks on how they worship at the temple and the details of their daily rites, but be warned that the room fills up quickly. The temple is named after the crickets which can be heard all year round, rather than just in autumn in other areas. Their chirp generates a tender and relaxing atmosphere. After that, visit the bodhisattva, who uniquely for Japan wears straw sandals, and offer a wish. It's sure to be granted.

31 Matsumurojikecho, Nishikyo Ward, Kyoto. Approx. 15 min on food from Hankyu Matsuo-taisha Station

9:00 to 17:00 (reception closed 16:30)

None

Adults 500 yen, Children 300 yen. Confection with green tea inclusive.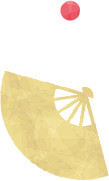 Approx. 10 min on foot
11:30

This shrine is a wellspring of energy.
Wish for good career fortune and perpetual youth.

Matsunoo-taisha Shrine

Matsunoo-taisha Shrine deifies the Matsuo-no-mourei (Wild Spirit of Matsuo), a unique spirit energy of the Heian Era, and is one of the oldest shrines in Kyoto, with the title of city guardian shrine. It is particularly famous as a brewing deity, and is revered across Japan by brewers, and manufacturers and retailers of miso, soy sauce and vinegar. A visit to the shrine must include paying respects to the Sori of Fortune and the Stroking Turtle of Fortune, which sit to the left and right of the main gate. Be sure to pay respects to the carp for good career prospects and the turtle for long life.

3 Arashiyama Miyamachi, Nishikyo Ward, Kyoto. Approx. 5 min on foot from Hankyu Matsuo-taisha Station

5:00 to 18:00

9:00 to 16:00 (16:30 on Sundays and National Holidays)

None

Adults 500 yen, Students 400 yen, Children 300 yen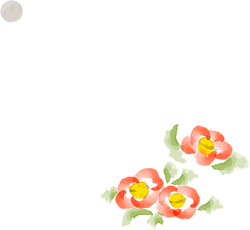 Hankyu Matsuo-taisha Station to Arashiyama Station
Approx. 2 min
13:00

Indulge in Morika tofu and understand the real "Saga Tofu"

Seizan Sodo

Myochi'in is a sub-temple located in the grounds of Tenryuji Temple. Within its grounds to the left-hand side is Seizan Sodo, a shojin ryori (Buddhist vegetable dishes) restaurant directly run by Myochi'in. From the graceful tatami room you have a view over the immaculately kept garden and can enjoy your meal in a comfortable atmosphere. The only item on the menu is the yudofu set meal (3,240 yen). It includes yudofu (boiled tofu) using Morika Tofu, which has a continuous history of over 150 years, as well as shojin ryori dishes typical of a Zen temple such as home-made sesame tofu, tempura, hassun and ganmodoki (tofu and vegetable fritters).

63 Sagatenryuji Susukinobabacho, Ukyo Ward, Kyoto. Approx. 5 min walk from Hankyu Arashiyama Station

11:30 to 16:30

Wednesday, one irregular Tuesday each month, Obon, New Year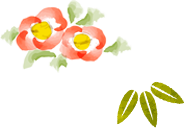 3 mins on foot
15:00

A glimpse of the new amongst the traditional.Elegant Kyoto confectionary to soothe your heart.

Oimatsu Arashiyama Branch

Oimatsu produces Kyoto-style confectionary, continually coming up with new ideas for ingredients and shapes, with a specialty in wedding and tea ceremony confectionary. This is their Arashiyama Branch. Their tea house, Gen'ian, has a garden with traditional Japanese plants, and sells hon-warabi-mochi (bracken starch jellies) made fresh from real warabi with each order, namagashi (confections with fruit jellies or sweet bean paste) and zenzai (red bean soup). They also have a range of drinks perfectly matched to the sweets, including maccha, sencha, gyokuro or hojicha, adding to the fun. A great place to soak up true Kyoto atmosphere.

Sagatenryuji, Ukyo Ward, Kyoto

9:00~17:00

Irregular
*Popular natsukanto is 1,540 yen.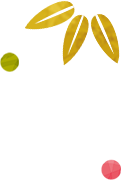 Approx. 5 min on foot
16:00

Take a break amongst the bamboo...
A popular spot to pray for good marriage!

Nonomiya Shrine

This is the classic Arashiyama location, and is even mentioned in the Tale of Genji written about 1,000 years ago. The shrine has a strong association with the Imperial Household. It is now a popular destination for both domestic and international visitors as an energy center for marriage fortunes, children and learning. Don't forget to offer a prayer to the rare black tori gate and the Kameishi turtle rubbing stone, which can make wishes come true. Every October sees the Saiku Procession, giving a sense of the elegance of Old Kyoto.

1 Saganonomiya-cho, Ukyo Ward, Kyoto

9:00 to 17:00

None

Free
(Keifuku Electric Railroad Arashiyama Station to Shijo-Omiya Station, 210 yen, 22 min)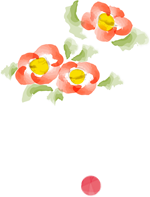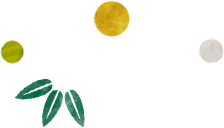 Hankyu Omiya Station to Hankyu Kyoto-kawaramachi Station
Approx. 5 min
16:00

Enjoy an idle stroll, picking up side dishes, sweets and even souvenirs!

Nishiki Market

Nishiki Market is a 390 m long market situated parallel to Kyoto's main drag, Shijo Street. Both sides of the market are packed with all kinds of shops, from greengrocers, tofu sellers and side dish shops to souvenir shops and eateries. It really is like the kitchen for Kyoto citizens. The market attracts locals as well as visitors from across Japan and abroad with its traditional Kyoto dishes such as dashimaki tamago (rolled egg) and obanzai restaurants (Kyoto-style home cooked vegetable dishes). It's a great spot to catch a fascinating glimpse of the real eating habits of Kyoto people.

Nishikikoji Dori, Nakagyo-ku, Kyoto. 3 min walk from Hankyu Karasuma Station, 4 min walk from Kyoto-kawaramachi Station

Depends on shop

Depends on shop