This route is well known to locals and should satisfy any tourist. It's a string of must-see spots for travelers who like those little known gems.

While well-known tourist spots are great, the connoisseur tourist tries to seek out those places that other people have yet to find. This route satiates that need by letting you in on those local spots known only to true locals. Prepare for a unique experience!
Approx. 21 min by Limited Express from Hankyu Osaka-umeda Station to Takatsuki-shi Station
Approx. 18 min by Local Train changing at Takatsuki-shi Station for Rakusaiguchi Station, Total approx. 40 min
Approx. 15 min by rented cycle (or approx. 10 min by bus from Hankyu Rakusaiguchi Station)
9:00

Learn about and feel a range of bamboo.
A bamboo park specialized in bamboo.

Rakusaichikurin Park

This park was created to preserve bamboo varieties which have been widely felled elsewhere, in an area previously known as the fountain of bamboo shoots. As well as the 5,000m2 ecology park around 110 varieties of bamboo and bamboo grass, there is also a beautiful central lawn with weeping sakura which bloom in spring, an area with a historical stone Buddha, and a bamboo museum. Marvel at the differences in appearance, and be sure to see the Kikkouchiku (tortoise-shell bamboo) specific to Kyoto and the Kinmeimoso Bamboo, a Natural Monument with its shining yellow hue.

2-300-3 Oekitafukunishicho, Nishikyo Ward, Kyoto. Approx. 5 min on foot from City Bus Minamifukunishicho Stop

9:00 to 17:00 (final entry 16:00)

Wednesday, New Years

Free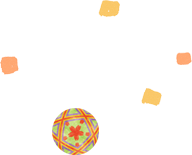 Approx. 10 min on foot or 5 min by rented cycle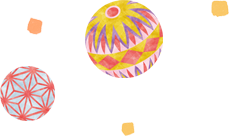 9:30

Enjoy two springs with entirely different water
in 10 different styles.

Natural hot spring "Take-no-go" at Hotel Kyoto Eminence

Straight from your walk in the bamboo forest to a nearby hot spring. This natural, private hot spring is very popular with locals, and is unusual in that two springs with entirely different water emerge on the site. In addition to the usual large bath, there is a full set of facilities, including an elegant outdoor bath, reclining bath, sitting bath, standing bath and whirlpool tub, allowing you to enjoy the waters as you please. Natural herbs are used to give a seasonal scent, and of course there is also the sauna. Why not also pay a visit to the restaurant for lunch?

2-4 Oharanohigashisakaidanicho, Nishikyo Ward, Kyoto

10:00 to 23:00 (reception closes 22:00)

Open all year round

Adult: 850 yen (Sat/Sun/Hol: 1,020 yen)
*Additional fee for towel rental
Return the rented cycle at Hankyu Rakusaiguchi Station.


Hankyu Rakusaiguchi Station to Hankyu Higashi-Muko Station
Approx. 2 min by Local Train
10:30

Japanese, Chinese and Western shops, with sake and souvenirs!
Savor the umakara dishes!

Gekikara Shopping Street

This is the place to enjoy casual gourmet food with the umakara (spicy and delicious) flavor. It has surged in popularity recently, offering ethnic dishes such as curry and Korean food as well as diverse spicy dishes from Japan, China and the West. Not to be missed by lovers of spicy food. New menus appear regularly and shops have their own mascot characters, selling related merchandise. These make great souvenirs. You'll notice the alluring scent as soon as you step out of the station.

Muko City, Kyoto. Around Hankyu Higashi-Muko Station

Depends on the store

Depends on the store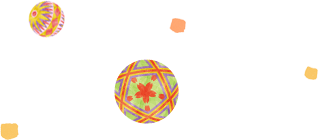 Hankyu Higashi-Muko Station to Hankyu Tonda Station
Approx. 24 min by Local Train
12:30

Find Osaka's first local beer at its flagship store!

Kotobuki Brewing Company

This long-standing sake brewery was founded in Osaka in 1822. Despite its small size, its line-up caters to all tastes, combining handed down techniques and uniquely developed new methods. In 1995 they began brewing local beer, the 9th brewery in Japan and the first in Osaka to do so. The offering is ever improving, and you can now enjoy two types of standard beer as well as seasonal products. Another product is shochu distilled from sake lees. At the first opening after New Year you can buy freshly finished beers, shochu and sake, which are full of aromas. As ever, the brewery itself is the best place for a tasting.

3-26-12 Tondacho, Takatsuki, Osaka. Approx. 5 min walk from Hankyu Tonda Station

10:00 to 17:00

Saturday/Sunday/National Holidays
*Open Saturdays in December only.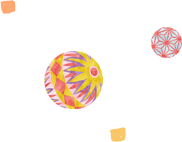 15:00

Japan's longest shopping arcade,
home to unique characters and goods.

Tenjinbashi-Suji Shopping Arcade

This shopping arcade stretches out for around 2.6km to the south from Tenjimbashisuji Rokuchome Station. It houses around 800 stores, from restaurants and cafes to fashion outlets. Choose from a diverse range including finger foods such as croquettes or takoyaki to snack on as you explore, to gourmet offerings like wholesome Italian food, sushi or ramen. Enjoy searching for bargain fashion items, and above all, even if you can't manage the local Osakaben dialect, try to get involved in the amiable to-and-fro of Osaka life.

1 to 6 Tenjimbashi, Kita Ward, Osaka. At Tenjimbashisuji Rokuchome Station

Depends on the store.

Depends on the store