Hankyu Arashiyama Station is a very convenient station from which tourists can visit major sightseeing spots on foot, including Togetsukyo Bridge, Tenryuji Temple, and Arashiyama Monkey Park. The station is equipped with lattices, depicts a traditional townhouse in Kyoto, and is popular with visitors from around Japan and other countries. The square in front of the station is lit up in spring and fall to highlight cherry blossoms and colored leaves depending on the season. When you visit Arashiyama, enjoy the colorful views of Hankyu Arashiyama Station, which vary by time zone and season, in addition to your destinations.


Guide to sightseeing in this area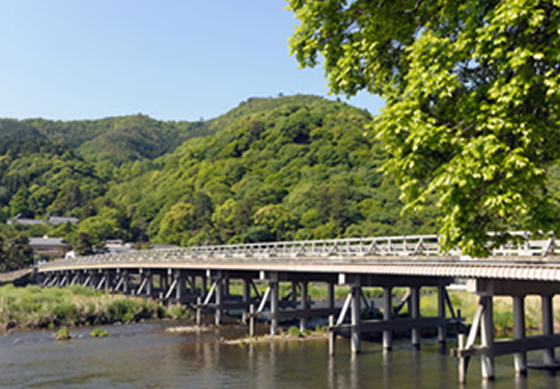 The Togetsukyo Bridge is the symbol of Arashiyama, named by a retired emperor Kameyama after the moon seeming to travel over the bridge ("To" = traveling, "getsu" = moon, "kyo"= bridge). The view from the bridge is a must, comprising beautiful mountains and water flows. The area of 200 meters upstream and downstream from this bridge is called the Oigawa River, the further upstream is called Hozugawa River, and further downstream as the Katsuragawa River.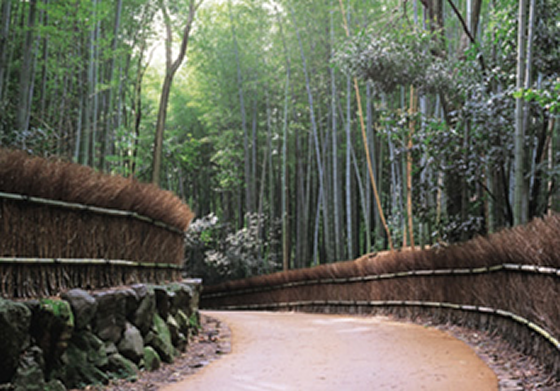 Straight bamboo grows like a tunnel for approx. 100 meters from the north of the Tenryuji Temple to near Okochi Sanso Villa. Once you step in, you will be welcomed by the fresh scent of bamboo. This area is filled with cool air even in summer and is visited by many people who seek coolness.

After the sun goes down, warm-colored lighting gently surrounds the station and produces the atmosphere of an ancient capital. The romantic view of Hankyu Arashiyama Station at night is popular among tourists.
The station signboard is made with wood patterns to produce a high-class atmosphere.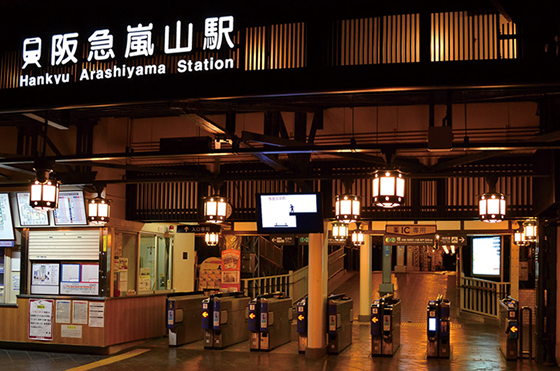 The modern lighting produces a romantic atmosphere.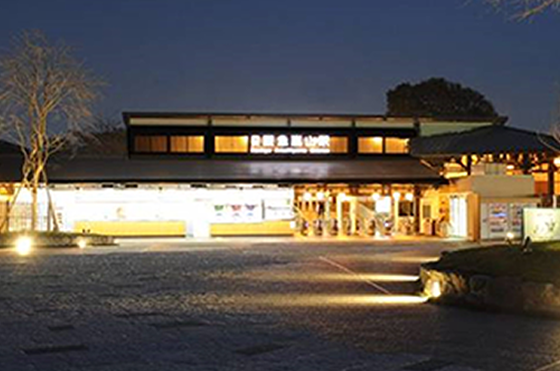 Gentle light is emitted from the entire station building.

Hankyu Arashiyama Station has various features unique to the famous sightseeing area. Find some when you use the station.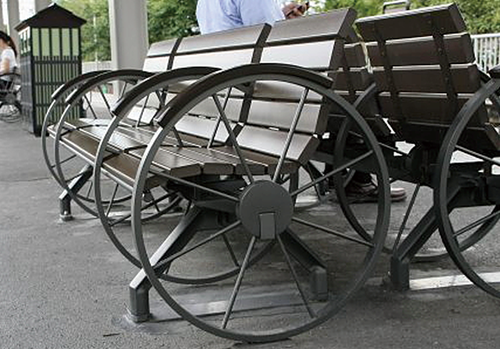 Rickshaw-shaped bench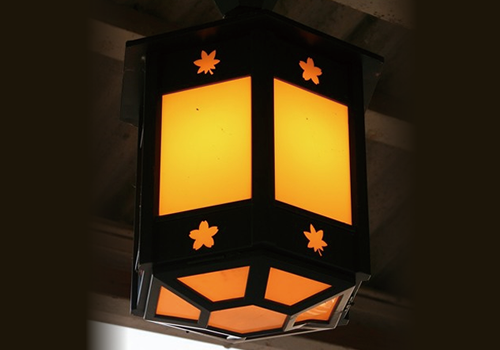 Lantern-shaped lighting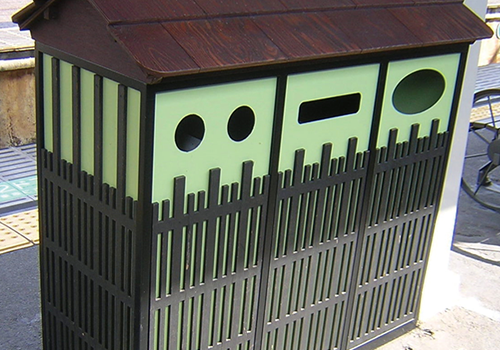 Dustbox with a sophisticated design