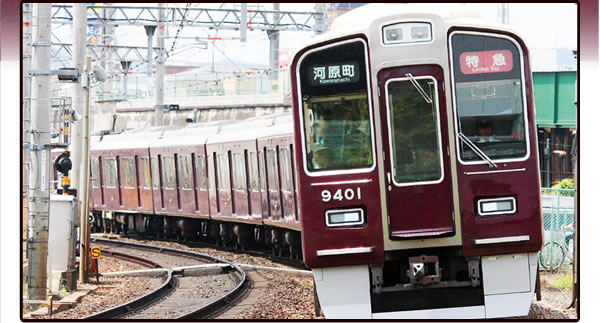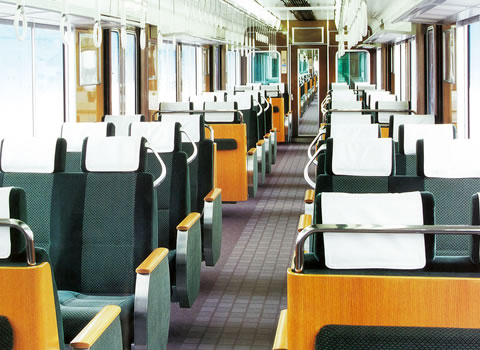 Hankyu Railway links Osaka, Kobe, Takarazuka and Kyoto comfortably and conveniently. Limited express trains of Hankyu Railway can be used without any additional fare. In particular, the 9300 series limited express cars that link Osaka Umeda and Kyoto Kawaramachi are designed under the concept of providing comfortable travelling space for all passengers. Every day, many passengers use these cars with the beautiful and clean appearance and interior that has a high-class atmosphere.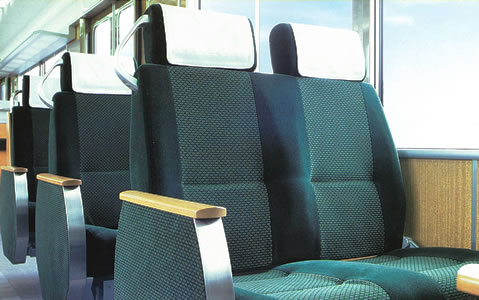 Cloth seats that have a larger width and clearance in front and behind are used to provide a relaxing feel to passengers.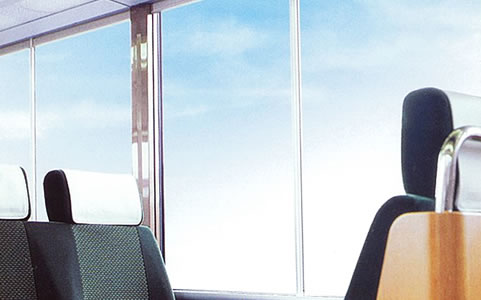 Our train cars have large continuous windows that provide nice views. The fixed, multi-layer UV-proof glass reduces noise in the cars, protects passenger's skin, and provides comfortable interior environment.
Automatic doors are equipped between cars, and the door is opened by only lightly grasping the lever. Passengers can easily move between cars even carrying large bags.
Interior display devices indicate station names in English.

Inside the cars, interior display devices are equipped to indicate the station at which the train is stopping in English and a station number.